I am a self-confessed fan of non-fiction books, and often find myself gravitating towards them in bookshops.  I have spent several hours of late in Waterstone's and London's excellent Skoob, browsing the history shelves for something which will both captivate and educate me.  With that in mind, I thought I would share with you five non-fiction books which I am currently coveting.  For each, I have copied the official blurb to whet your appetite as well as my own.
1. The Road to Little Dribbling: More Notes from a Small Island by Bill Bryson 

"Twenty years ago, Bill Bryson went on a trip around Britain to celebrate the green and kindly island that had become his adopted country. The hilarious book that resulted, Notes from a Small Island, was taken to the nation's heart and became the bestselling travel book ever, and was also voted in a BBC poll the book that best represents Britain. Now, to mark the twentieth anniversary of that modern classic, Bryson makes a brand-new journey round Britain to see what has changed. Following (but not too closely) a route he dubs the Bryson Line, from Bognor Regis to Cape Wrath, by way of places that many people never get to at all, Bryson sets out to rediscover the wondrously beautiful, magnificently eccentric, endearingly unique country that he thought he knew but doesn't altogether recognize any more. Yet, despite Britain's occasional failings and more or less eternal bewilderments, Bill Bryson is still pleased to call our rainy island home. And not just because of the cream teas, a noble history, and an extra day off at Christmas. Once again, with his matchless homing instinct for the funniest and quirkiest, his unerring eye for the idiotic, the endearing, the ridiculous and the scandalous, Bryson gives us an acute and perceptive insight into all that is best and worst about Britain today."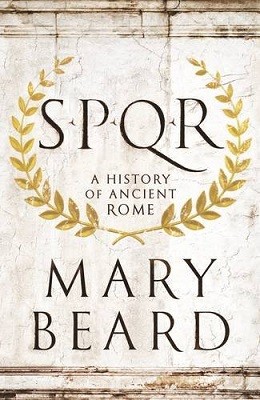 2. SPQR: A History of Ancient Rome by Mary Beard
"Ancient Rome matters. Its history of empire, conquest, cruelty and excess is something against which we still judge ourselves. Its myths and stories – from Romulus and Remus to the Rape of Lucretia – still strike a chord with us. And its debates about citizenship, security and the rights of the individual still influence our own debates on civil liberty today. SPQR is a new look at Roman history from one of the world's foremost classicists. It explores not only how Rome grew from an insignificant village in central Italy to a power that controlled territory from Spain to Syria, but also how the Romans thought about themselves and their achievements, and why they are still important to us. Covering 1,000 years of history, and casting fresh light on the basics of Roman culture from slavery to running water, as well as exploring democracy, migration, religious controversy, social mobility and exploitation in the larger context of the empire, this is a definitive history of ancient Rome. SPQR is the Romans' own abbreviation for their state: Senatus Populusque Romanus, 'the Senate and People of Rome'."
3. The Great British Dream Factory: The Strange History of Our National Imagination by Dominic Sandbrook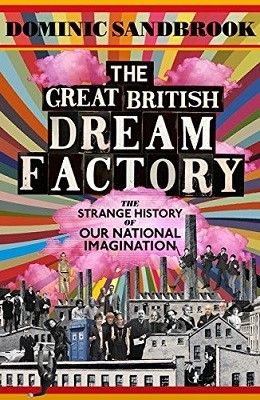 "Britain's empire has gone. Our manufacturing base is a shadow of its former self; the Royal Navy has been reduced to a skeleton. In military, diplomatic and economic terms, we no longer matter as we once did. And yet there is still one area in which we can legitimately claim superpower status: our popular culture. It is extraordinary to think that one British writer, J K Rowling, has sold more than 400 million books; that Doctor Who is watched in almost every developed country in the world; that James Bond has been the central character in the longest-running film series in history; that The Lord of the Rings is the second best-selling novel ever written (behind only A Tale of Two Cities); that the Beatles are still the best-selling musical group of all time; and that only Shakespeare and the Bible have sold more books than Agatha Christie. To put it simply, no country on earth, relative to its size, has contributed more to the modern imagination. This is a book about the success and the meaning of Britain's modern popular culture, from Bond and the Beatles to heavy metal and Coronation Street, from the Angry Young Men to Harry Potter, from Damien Hirst toThe X Factor."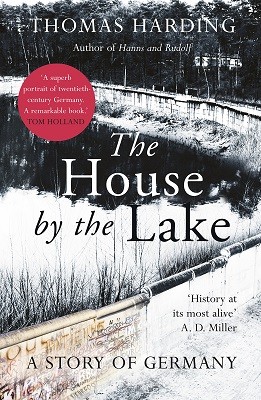 4. The House by the Lake by Thomas Harding
"In the spring of 1993, Thomas Harding travelled to Berlin with his grandmother to visit a small house by a lake. It was her 'soul place', she said – a sanctuary she had been forced to leave when the Nazis swept to power. The trip was a chance to see the house one last time, to remember it as it was. But the house had changed. Twenty years later Thomas returned to Berlin. The house now stood empty, derelict, soon to be demolished. A concrete footpath cut through the garden, marking where the Berlin Wall had stood for nearly three decades. Elsewhere were signs of what the house had once been – blue tiles showing behind wallpaper, photographs fallen between floorboards, flagstones covered in dirt. Evidence of five families who had made the house their home over a tumultuous century. The House by the Lake is a ground breaking work of history, revealing the story of Germany through the inhabitants of one small wooden building: a nobleman farmer, a prosperous Jewish family, a renowned Nazi composer, a widow and her children, a Stasi informant. Moving from the late nineteenth century to the present day, from the devastation of two world wars to the dividing and reuniting of a nation, it is a story of domestic joy and contentment, of terrible grief and tragedy, and of a hatred handed down through the generations. It is the long-awaited new work from the best-selling author of Hanns and Rudolf."
5. The New Tsar: The Rise and Reign of Vladimir Putin by Steven Lee Myers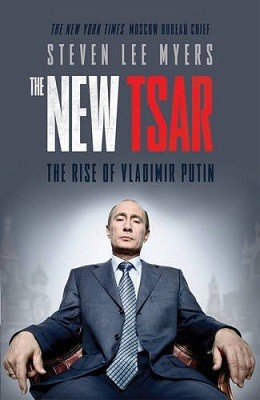 "An epic tale of Vladimir Putin's path to power, as he emerged from obscurity to become one of the world's most conflicted and important leaders. Former New York Times Moscow Bureau Chief Steven Lee Myers has followed Putin since well before the recent events in the Ukraine, and gives us the fullest and most engaging account available of his rise to power. A gripping, page-turning narrative about Russian power and prestige, the book depicts a cool and calculating leader with enormous ambition and few scruples. As the world struggles to confront a newly assertive Russia, the importance of understanding Putin has never been greater. Vladimir Putin rose out of Soviet deprivation to the pinnacle of influence in the new Russian nation. He came to office in 2000 as a reformer, cutting taxes and expanding property rights, bringing a measure of order and eventually prosperity to millions whose only experience of democracy in the early years following the Soviet collapse was instability, poverty and criminality. But soon Putin orchestrated the preservation of a new kind of authoritarianism, consolidating power, reasserting his country's might, brutally crushing revolts and swiftly dispatching dissenters, even as he retained the support of many."
Which are your favourite non-fiction books, and which newer releases do you hope to read soon?